A professional event planner will listen carefully to the needs of the customer and then prepare the best possible plan. You can ask about anything, including the running of the event, the planning of the details, amenities, number of people, and budget.
Venue details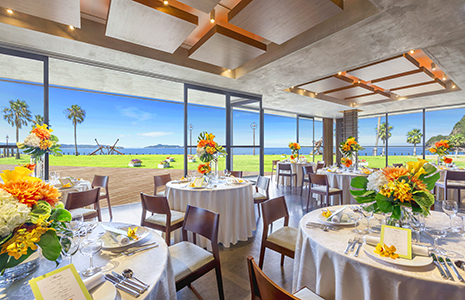 The Terrace Villa
Capacity: 150
This is a refined venue with windows on three sides, and a creative interior. The brown color theme based on grainy wood creates a relaxed atmosphere, allowing guests to feel a sense of comfort, which is essential for conferences and seminars.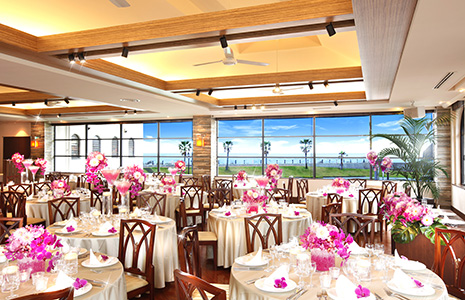 The Private Villa
Capacity: 180
This is a bright and spacious venue lit up by sunlight that pours in through windows that reach up to the ceiling. The windows provide a view of the vast ocean, and the scenery that changes from moment to moment lends grace to flamboyant occasions such as parties or celebrations. The venue includes a bar counter and sofa space, enabling a wide variety of arrangements.
 
The Terrace Villa
The Private Villa
Floor size(m2)
220
210
Capacity
School
–
120
Theater
–
180
Buffet
150
150
Seated
120
140
Formal dinner
120
140
Fee for meal at venue
22,000 yen
22,000 yen
Meal extension (1 hour)
11,000 yen
11,000 yen
Conference (2 hour)
–
44,000 yen

Conference extension (1 hour)
–
11,000 yen
Exhibition(1 day)
330,000 yen
330,000 yen

Early morning/ late evening fee (1 hour)22:00-9:00)
16,500 yen
16,500 yen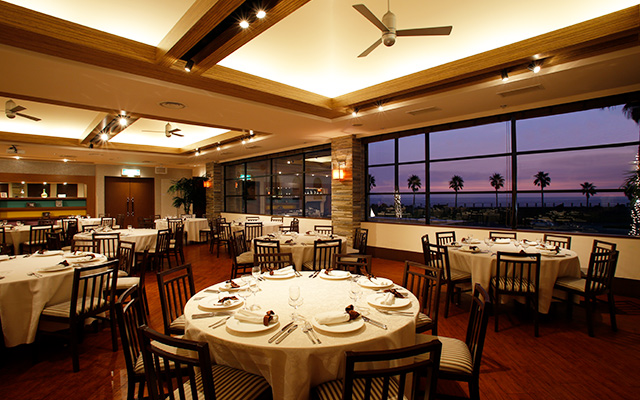 Full Party Package Plan
We provide a package plan in which we handle everything from the design/proposal to the running of the event. 
You can also consult with an event planner over which plan is right for you.
Main types of planning events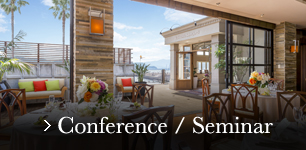 ◯ Conference
◯ Company information session
◯ Company training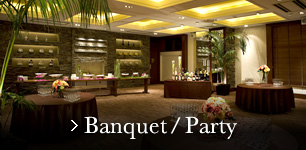 ◯ Welcome and Celebration,
Commemoration day ceremny
◯ Testimonial dinner
◯ Banquet with friends or loved ones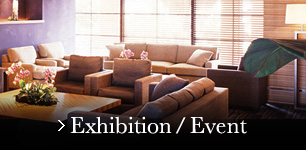 ◯ Exhibition Ceremony
◯ Event Ceremony
◯ Unveiling of new product
By train
Take the bus that departs from Nagasaki Shinchi bus terminal and runs to Fukuda Sunset Marina via Nagasaki Station. Alight at Sunset Marina.
By car
30 minutes from the Nagasaki Interchange on the Nagasaki Expressway,
10 minutes from Nagasaki Station on the JR Nagasaki Main Line
*Parking: 210 spaces (free)
Address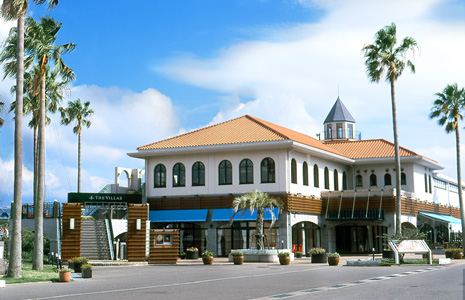 THE VILLAS NAGASAKI
1892 Fukuda-honmachi, Nagasaki City, Nagasaki Prefecture 850-0068
[Business Hours]
Weekdays: 11:00-19:00 (closed Tuesdays, unless Tuesday falls on a public holiday)
Weekends and holidays: 10:00-19:00